Berlenga 26 september 2017
We twijfelden even of we een bezoekje zouden brengen aan Berlenga maar besluiten toch maar even te gaan kijken. We hebben geluk dat het weer het vandaag toelaat want alleen als het heel rustig is kun je hier naartoe.
Er liggen een aantal vissersboten en we vragen of we een mooring mogen pakken. Voor een paar uurtjes blijkt dit gelukkig geen probleem te zijn. We vragen één van de vissermannen om in ruil voor een paar blikjes bier onze boot in de gaten te houden terwijl wij het eiland verkennen.
 Berlenga is niet groot maar wel ontzettend mooi. Vanuit het vasteland worden dan ook veel toeristen hier naartoe gebracht. Het moet onder water minstens zo mooi zijn als boven water gezien het aantal duikers. Helaas hebben wij niet de tijd om te duiken of te snorkelen want we kunnen hier vannacht niet blijven. In een paar uurtjes kun je wel het grootste gedeelte van het eiland zien en we maken tijdens de wandeling nog een aantal mooie foto's.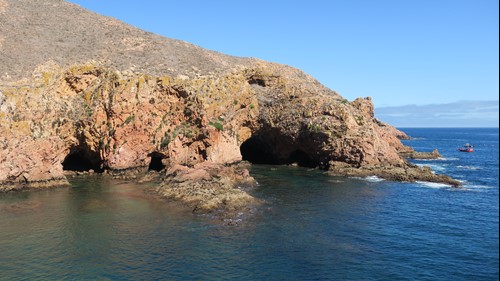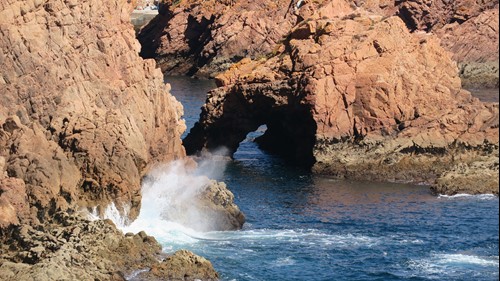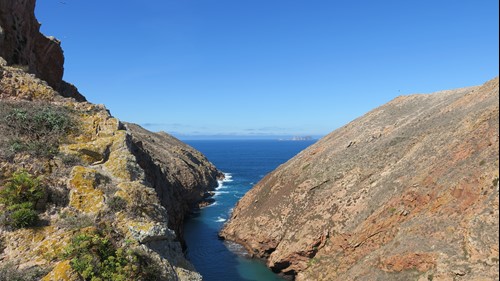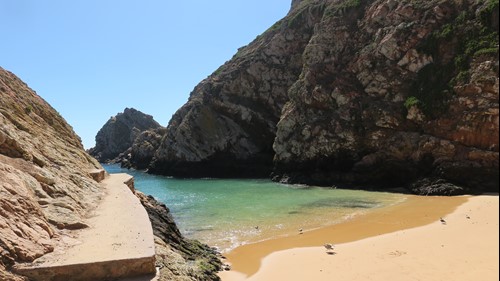 Aan het einde van de middag begint de wind aan te trekken en is het tijd om weer verder te gaan. We varen naar Peniche waar we de nacht doorbrengen in de haven. Deze haven stelt niet veel voor en we liggen behoorlijk te schommelen aan de steiger vanwege de voorbij komende vissersschepen. Om de haverklap gaat er een sirene af waardoor onze nachtrust niet optimaal is. Morgen maar weer door naar een volgende plek!